BISS, Multi RUBISS Champion Fetchnpoint Roll Up Your Sleeve RN (AI)
Sire: CH Mon Moriani Galileo (IMP NLD)
Dam: Fetchnpoint Ready To Roll Gigi
Whelped: 4th August 2021
Hips 2:4, Elbows 0:0, Eyes clear, Heart clear, Ichthyosis Carrier, GR PRA 1 & PRA 2 Clear.
Call Name Astro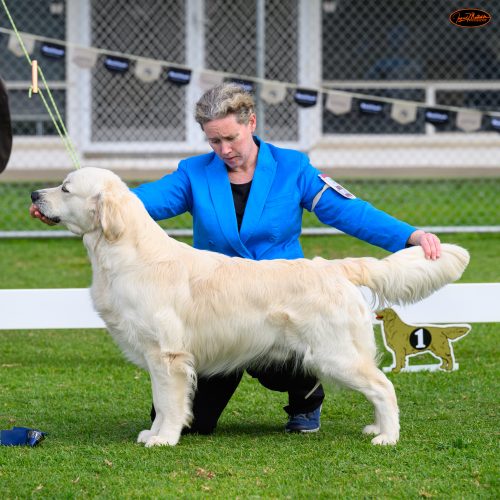 ASTRO wins Best In Speciality Show at 24 months of age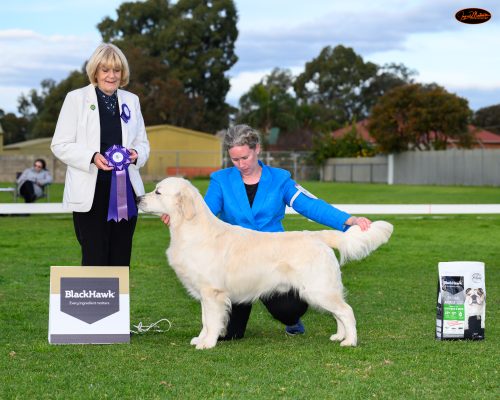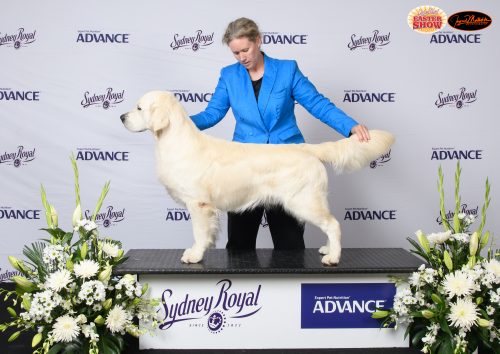 Astro 1st Place Intermediate dog Sydney Royal Easter Show 2023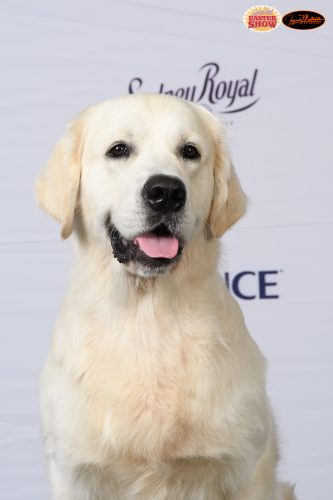 Astro 20 months old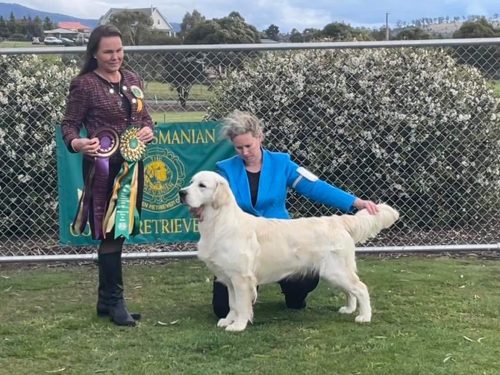 Runner Up  Best In Speciality Show Tasmanian GR club. Judge Mrs R Thompson.  September 2022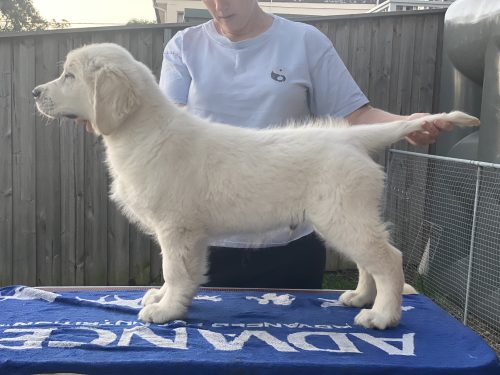 Astro 9 weeks old
                                                      Astro 12 weeks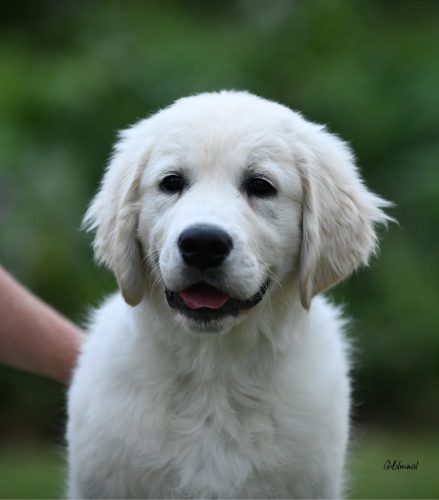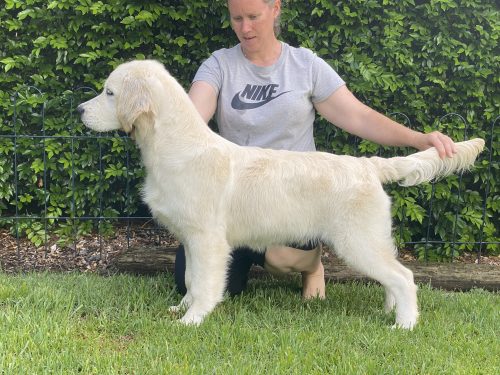 Astro 5 months
Frozen semen available to approved females.
Pedigree of " "

Parents
GrandParents
GreatGrandParents
SIRE   CH Mon Moriani Galileo (IMP NLD)
NLD JR CH Vestafjells Quite Knight (NLD)
JAKOS tell Me A Story (NOR)
 NORD UCH, SE UCH Fenwood Elles Belles (UK)
UKR CH Salandatterra Moonlight Melody (UKR)
Jackpot Noroy Du Plessy (BEL)
Glitters Miss Salandatterra (BEL)
DAM Fetchnpoint Ready To Roll Gigi
SUPREME CH Happybear A New Beginning (AI)
CH Giltedge Cat Got Your Tongue ET
CH Ralun Lasting Touch (AI)
CH Giltedge Roll Out The Red Carpet (AI) CCD RN ET
DK CH (U) GBZ CH, NO UCH, PRT CH, SE CH SPA CH Mad About You De Ria Vela (IMP SPA)
Larbellah Cheer Leader